10 steps for an annual website review
UPDATE: This website review post was published to GoDaddy's U.S. blog on 26 April 2018, updated on 1 Feb. 2021 and republished to the India blog on 16 April 2022.
The start of a new year is a perfect time to take a look at how things are going in your business. While you're brimming with new-year enthusiasm, it's an ideal time to conduct a thoughtful website review — but you can identify your own necessary and expedient measures ANY time of the year.
The important thing is to do it.
Why not start small by taking stock, and prioritizing the actions you'll plan to take moving forward?
10 steps to conduct a website review
These are the steps you'll want to take to conduct a thorough website review:
Start with a deep-dive content review.

Re-calibrate your audience.

Engage in focused competitive recon.

Ponder a glamour makeover.

Tackle cross-browser and device testing.

Keep up with new hosting options.

Scout out security improvements.

Evaluate the need for a management shake-up.

Consolidate suppliers.

Sync up expirations.
Ready to begin?
1. Start with a deep-dive content review
Begin your website review with a deep-dive into its content. Review content topics such as contact information, staff, products, services, news, events, resources and recognition.
Take immediate action on easy-to-fix items, and create a list of updates that can be done over time.
Which items need to be updated?
Contact information: Location, phone, fax, email, hours of operation
Staff: List of employees, bios, CVs, photos
Products & services: Descriptions, photos, pricing, packages
News & events: News coverage on other sites or print venues, announcements, past event photos or reviews, upcoming events
Resources/links: Are all onsite and offsite links working? Any new links to add?
Navigation/architecture: Is information still organized in the best possible way to reach your audience?
Branding & graphics: Has your logo been changed or updated? Do newer marketing materials have a different look? For a new logo, try the  GoDaddy Logo Maker.
Recognition: Are there new testimonials, reviews or awards to add?
Social media: Have you added channels that are not yet linked on the site?
Search results: Is your site ranking where you want it to rank on search engines? Do you need to make content changes to improve performance?
Other: Do you need to update calendar items, coupons and expiration dates, giveaways or contests?
Pro tip: Include your contact information on every page of your website.
2. Re-calibrate to your audience
In addition to the material offered, confirm that you're still presenting it to the right audience.
Who are you speaking to?
What are their most pressing problems?
How can you help solve those problems?
What immediate action do you want readers to take?
If you haven't created a buyer persona for your ideal customer(s), here's how to get started.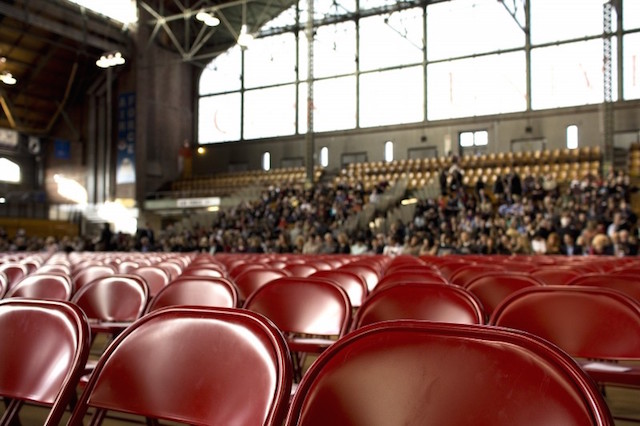 3. Engage in focused competitive recon
Part of a strong website review involves reviewing your competitors' sites to see if they are covering topics that would also be relevant to your readers.
Have they added a blog or list of helpful resources? Are they offering discounts or coupons, special pricing, social media-driven discounts, or online sales?
What website improvements have your competitors made, that you might consider?
Complete these fields for each of your top competitors:
Competitor website address: (fill in the blank)
Features on this site that you could consider adding to your site: (fill in the blank)
Content items on this site that you could consider including on your site: (fill in the blank)
It's not urgent that you implement features to match every move your competitors make, but it's worth noting their efforts to do something you're not doing — and then considering whether those additions make sense for you as well.
Related: Now is the time to get serious about social e-commerce
4. Ponder a glamour makeover
If your website is still wearing the online equivalent of last year's fashion, it might be time for a wardrobe adjustment.
As styles and standards change, you should adapt the look and feel of your website.
For most websites, a redesign or refresh every few years is a reasonable expectation.
Is it time for a redesign?
Is your home page highlighting the newest and most relevant information?
Does the site still represent your current mission, purpose and values?
Are there functions or features on your website that are no longer used?
Are you still presenting outdated or discontinued products and services?
Does your site design look old or dated?
Have you seen a significant drop in website traffic?
Does the navigation still make sense?
Is the site mobile-responsive?
Do your competitors' sites look better than yours?
Has it been more than three years since the last redesign of your site?
Is the copyright statement on your site out of date?
Has your target market changed?
Has your unique selling proposition (USP) changed?
Visitors are increasingly savvy and can recognize an outdated design style — and some might make purchasing or selection decisions based on that factor.
Pro tip: Use Google Analytics to measure a variety of website performance metrics.
5. Tackle cross-browser and device testing
Even well-designed and professionally built websites can experience issues when browsers are updated. It makes sense to test across all of the major browsers and device options — not just when the site was created, but at regular time intervals after that.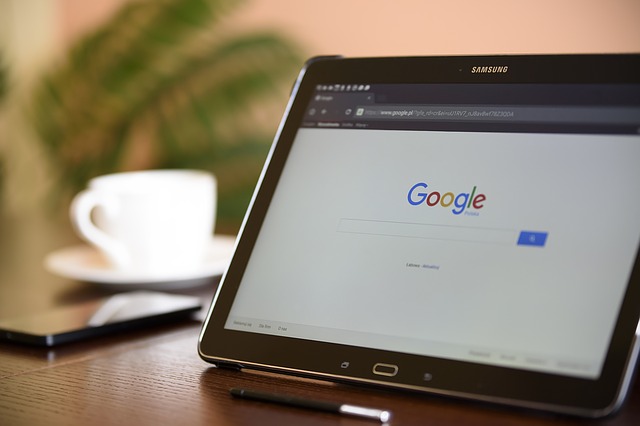 6. Keep up with new hosting options
Fortunately, hosting providers continually improve their product offerings. If your hosting will be up for renewal in the next six months, evaluate whether a newer package would better suit your needs.
For example, you might have a WordPress website running well on the cPanel hosting, but if it's coming up for renewal, it could be the perfect opportunity to upgrade to WordPress Hosting.
Is it time for a platform or package change, or technology additions?
Is it time to consider moving to a newer development platform, such as WordPress?
Is there a newer hosting package that would better serve your needs?
New packages usually offer a discounted price on the initial purchase. So, moving to a newer package could be more cost less than renewing an older package.
7. Scout out security improvements
No one wants to think about hackers lurking in the shadows, but they're around. As you conduct your website review, consider adding GoDaddy's Website Security as a simple, affordable, one-stop security solution.
Is it time to beef up your website security?
One indication of a website that is secured with an SSL is HTTPS instead of HTTP in the website's URL.
8. Evaluate the need for a management shake-up
Whether you're managing your own site or have hired someone to take on that responsibility, needs and situations change over time.
It might be time to consider hiring a pro.
Or maybe the relationship with your current web pro is not serving you as well as it might, and it's time to find a new one. It's also possible that a new alternative has appeared through hiring, a business partnership, or even your own skill improvement.
Is it time to consider hiring a web pro?
Does your site need more time and attention than you are able to provide?
Does ite need more technical horsepower or knowledge than you are able to provide?
Does someone on your team have the time and willingness to learn to do the job?
Does your website seem unprofessional or below standards, when compared to your competitors?
Is your current web pro still meeting your needs?
Is your web pro slow to respond to emails and phone calls?
Is your web pro meeting deadlines?
Does your web pro have the skills to do what you need?
Has your web pro closed up shop, or announced a plan for retirement?
Has your web pro changed the focus of his or her business or is now working only with certain client types or development platforms?
Is your web pro providing the attention you deserve?
Is your web pro making too many mistakes when carrying out your requests?
Is your web pro meeting the terms of your written contract or verbal agreement?
Are you happy with your web pro's service charges?
Is your web pro overwhelming you with technical information beyond your understanding and beyond what you need?
Is it time to consider changing web pros?
Do you now have a staff member who can manage your website?
Have you engaged with a marketing agency that also offers web services?
Have you identified a web management resource that is a better match for your needs?
Editor's note: You can find a GoDaddy-certified web developer here by scrolling down to "Companies looking for certified GoDaddy professionals?" and submitting a request.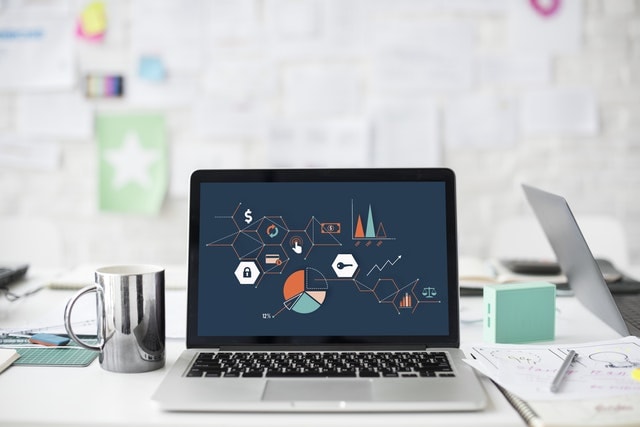 9. Consolidate suppliers
Whenever practical, I encourage clients to maintain domain registration, hosting and email with just one vendor, in one account. It makes dealing with billing and tech support easier, you only need to remember one login, and you're covered with one tech support number on speed dial. If your resources reside with multiple vendors, take stock and identify opportunities to simplify.
Are there opportunities to upgrade or consolidate services?
Make note of the provider name and expiration date for each of these services:
Website domain registration
Hosting
Email
SSL
Website Security
Other
From your list, identify services that are coming up for renewal soon, and that need evaluation for possible replacement.
Then, consider consolidating to one provider. This will make it easier to budget for regular annual payments.
10. Sync up expirations
If you're planning to renew one or more products or services, take a few extra minutes to contact tech support and align renewal dates. Extending your domain registration on a pro-rated basis to align with hosting renewal lets you deal with all renewals at the same time next year.
Conclusion
Don't worry about taking action on any one item until you've reviewed the possibilities and outlined your own agenda. Take your website review slow and steady, by getting organized with this to-do list. Then, go forth with confidence in your ongoing efforts, one improvement at a time.