18 tips for starting a WordPress blog in India (A 2023 Guide)
Looking for tips to start a WordPress blog in India? You've come to the right place!
For many aspiring content creators, blogging in a great way to get started. In fact, India is said to have one of the largest pool of content creators globally. While most have gone down the route of social media, there is definitely still a market for quality, long form content.
From creating your first post to eventually turning this into a full time career, blogging presents lots of opportunities for you to monetize your content and earn a living! Check out our article to learn how you can make money from your blog!
No matter what year it might be, starting a WordPress blog can be a little exciting, a little confusing, and sometimes even a little frustrating. There are so many things to learn, and it can be a lot to take in.
If you are just getting started on creating a WordPress blog, here is our guide to help you do so with ease!
What do you need to start a WordPress blog?
To get started, you will need to think of these 2 items:
Idea for a domain name

Having your own domain name is essential for your blog. After all, this is an huge part of your digital identity, so you definitely want to pick one that is memorable. Once you've taken your pick, remember to search for it and ensure that it's still available. After that, register your blog domain name!

Web hosting account

Web hosting is a service that allows you to share your website with the world. A website is just a collection of text and photo files. If you want people to see your site, there has to be someplace online where those files are stored. Therefore, in order for you to publish your blog on the internet, you'll definitely need to have a web hosting account. Here's a guide on how you can choose the best hosting plan.
18 tips for starting a WordPress blog in 2023
We're about to look at some great tips for starting a WordPress blog, so get comfortable and get ready to learn.
Have a blog focus or plan.

Do lots of research.

Hook up Yoast SEO.

Schedule time for blogging.

Properly use categories and tags.

Get involved in the blogging community.

Adhere to the 80/10/10 rule when sharing content.

Be kind to visitors.

Don't be afraid to network.

Measure traffic.

Let Google know you're there.

Write unique and engaging content.

Encourage your visitors to stay longer.

Develop promotional materials.

Consider writing sponsored posts.

Get an SSL.

Choose the right theme.

Keep your day job.
Ready to get going? Let's dive in!
1. Have a blog focus or plan
Without a focus, intentions for your blog might become unclear to your visitors. It is a lot like a business plan, only outlining what you intend to do with your blog. From this plan, you can create things like a rock-solid About page, a brief introduction for your blog's front page, and polished introductions — if you go to networking events.
This focus also allows you to plan keywords, how you brand yourself as a blogger, what your social media marketing strategy will be, and much more. If you don't have one, and have started blogging in the last few months, then you need to sit down and create your blog plan. Here's a template to get you started.
2. Do lots of research
Aside from keyword research, tips for starting a WordPress blog include seeking inspiration from other bloggers in your niche by tackling similar topics. You might think this is copying. However, it's only copying if you are writing everything exactly like someone else. You SHOULD be covering these topics because your readers are most likely interested in them.
Sure, you may have originally started a blog on a whim. But your intention with a blog was to reach a wider audience, which means … you have to cover some of their interests. Every day, billions of people are searching on Google and Bing. If you're not touching up on those topics, then that is traffic missed.
Pro tip: Even if you think you know who your blog competitors are, there are some free online tools that can quickly compare your website with search results on Google. It gives you a general idea of what you need to aim for. Spyfy and Moz are just a few of many tools that offer this.
3. Hook up Yoast SEO
Search Engine Optimization (SEO) is one of the most important aspects that you need to master for your blog. A well-optimized blog would usually garner higher traffic, given that Google will rank it favorably on its Search Engine Results Page (SERP).
Yoast is one of the leading WordPress SEO tools. The old saying is the WordPress is SEO-ready out of the box, but it doesn't consider that a fresh install is different from placing images, content and customizations on your blog.
Yoast SEO is great for beginning bloggers, as it contains a content analysis feature to guide you through the process of creating a more optimized blog post.
Additionally, Yoast SEO has a lot of other features to take advantage of. (If you're using Drupal, this works the same. I've created a lot of tutorials for Drupal users.)
4. Schedule time for blogging
It's fine if you blog whenever the mood hits, but as you get more serious as a blogger you will want to start scheduling time to blog. In fact, from the get-go you should think of blogging as a business, especially if you are monetizing your blog.
Pro tip: Don't just make a mental schedule. Have a calendar of some kind. Google Calendar is free and you can schedule and receive reminders.
5. Properly use categories and tags
In WordPress, categories and tags are known as taxonomies, and they organize blog posts. Categories are general in nature, and shouldn't be used too many times. Tags are more defined terms and not to be confused with keywords — although bloggers will often have similar terms between keywords and tags. Keywords are actually occur in the content of blog posts and are intended for search engines, while tags are strictly for the internal organization of your blog.
If you're wondering on how many categories you should have, four to eight should be fine. As for tags, the number doesn't matter, but how you use them is VERY important. Make sure your tags are relevant to your blog post's content.
6. Get involved in the blogging community
One of the best tips for starting a WordPress blog is reach out to other bloggers in your niche by commenting on their blogs. Many of your visitors will also be bloggers. It's important to try to reach out and connect with them. They can become some of the best collaborators and cheerleaders that you will need in order to grow as a blogger.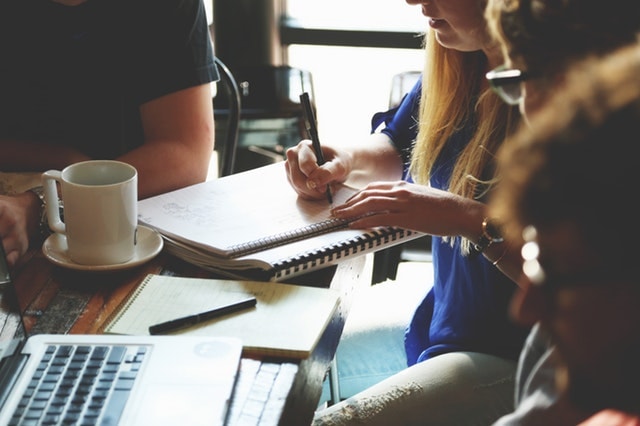 7. Adhere to the 80/10/10 rule when sharing content
In doing this, you do a few things. First, you demonstrate knowledge of what's going on in your niche and want to share that information. Second, it can help you connect with influential bloggers in your niche. This is a total win-win situation as you're building great karma in the blogosphere. The 80/10/10 rules is:
80 percent sharing other people's content on your social streams.
10 percent sharing your non-selling content.
10 percent sharing your promotional content (if you're selling a product or service or sharing a sponsored post).
8. Be kind to visitors
Make it easy for people to find things on your website with a search form. If people can't find what they need, they will leave. A search form can help your visitor find an article they're looking to read. If you don't have it, some visitors may be kind enough to suggest topic ideas for you.
9. Don't be afraid to network
Consider collaborations with other bloggers, like interviews or getting together to discuss topics.
Collaborations are great ways to build relationships with other bloggers, and also to gain more traffic.
When working with another blogger, they are more likely to share the content with their audience. Aside from gaining traffic, it could gain subscribers and more social shares, too!
10. Measure traffic
Many tips for starting a WordPress blog focus solely on writing. However, measuring your blog's traffic is extremely important. You can see who has been visiting your website, what pages or posts are the most visited, and then use that information to make a plan for creating more content for your blog. To track traffic, add Google Analytics to your WordPress website. Why Google Analytics? Well, it's free, not to mention most trusted by companies looking to work with bloggers.
11. Let Google know you're there
Don't forget to add your site to Google Search Console to keep track of your blog's health. Google Search Console has lots of free tools to help you know how Google sees your website. You can even learn if your website has been hacked or how to improve your website's load speed.
12. Write unique and engaging content
People come back to bloggers who are entertaining and have unique ways of expressing themselves. It's important to make your personality shine through when you're blogging, vlogging or even podcasting. Here are some resources for writing awesome blog content:
And remember, it's in your best interests to create an editorial calendar.
13. Encourage your visitors to stay longer
The longer visitors stay, the more likely they are to share articles, subscribe to newsletters, hire you for services, or buy products you are promoting. You can do this by adding features like Related Post sections under individual posts via the Yet Another Related Post Plugin. It pulls in related content (usually a few blog posts) that lets readers choose if they want to learn more about the topic they just read.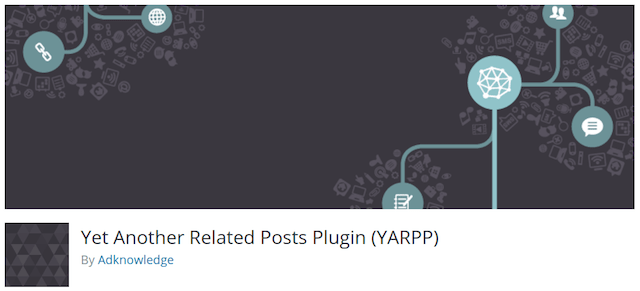 You can also add the WordPress Popular Posts widget to display a list of your most recent posts.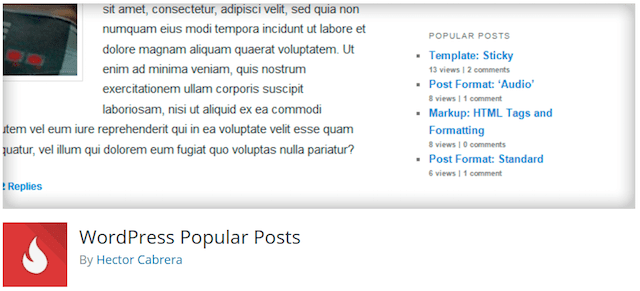 Want to attract even more attention? You can invest in Popular Post Bars. This popular widget is vivid and attracts the visitor's eye. Here's an example of Popular Post Bars in action: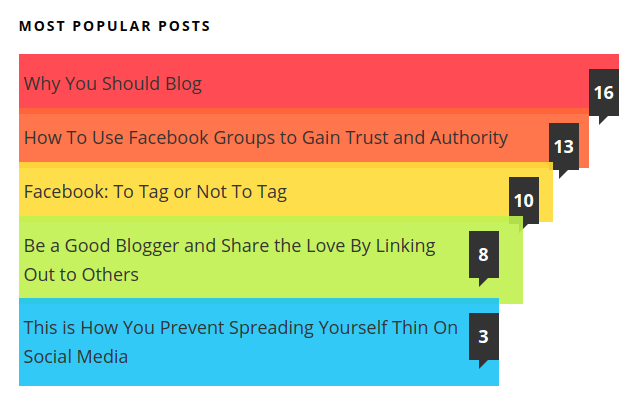 14. Develop promotional materials
Put together a media kit so it's easy to share stats and ad rates with potential advertisers. If you want to make money blogging, you're going to need a media kit. A media kit contains stats and information that lets you quickly pitch your website. Investors might hire you as a blog brand ambassador or buy advertising space on your blog.
15. Consider writing sponsored posts
Sponsored posts include promotional content, usually a product or service from a company that has hired you to blog about them. This is just one of many ways to make money as a blogger. Keep in mind, though, it's important to choose products and services that are related to the content that you normally blog about. Otherwise, it could confuse readers — and actually look like spam.
16. Get an SSL for your blog

This is one of the most important tips for starting a WordPress blog. An SSL is quickly becoming a necessary feature that bloggers will have to implement. An SSL is most commonly seen in the URL or address bar in your internet browser:
SSL is an acronym for Secure Sockets Layer. This is encrypts information, like form entries, that is sent through the browser to the server where your website is hosted. Short story is that this helps obscure information from being stolen by hackers. As of October 2017, Google has started asking website owners to add an SSL — especially sites that include forms.
With WordPress, examples of this would be comment forms, registration and login forms, newsletter opt-in forms, and shopping carts. As it turns out, it's pretty easy to add an SSL to WordPress.
17. Choose the right theme
Choosing a WordPress theme is like trying on makeup to see what works best for you. Choose a theme that has features you like, and one that you will be happy to use for building a brand. Aside from liking the theme, the theme should:
Work with your plugins
Be mobile friendly
Load quickly
Be easy to modify
Get more tips for selecting a WordPress theme here.
18. Keep your day job
If you want to become a full time blogger, don't quit your day job too soon. You won't make money right away. Building a successful blog that makes money takes a lot of time, research, engaging with people, and even a lot of rejection from potential sponsors or advertisers.
Obviously, I'm not presenting tips for starting a WordPress blog to discourage you. I'm only trying to make you aware that it takes a lot of dedication and work. You need to be able to make just as much money as your regular job — preferably more — before quitting. Once you've started making that much money, you will need to try to be consistent in earning the same amount (or more) in order to prove you can bring in a steady income.
Even more tips for starting a WordPress blog
Want more tips for starting a WordPress blog? Here are more blog tips from 2017 that contain relevant information you can use today. Between the 2017 and 2023 tips we covered, that's 35 pro tips for starting a WordPress blog. Hopefully they will help successfully launch your blog. Good luck, and happy blogging in 2023!
This article was originally published on January 3, 2018 and updated on May 24, 2023.
Image by: Danielle MacInnes on Unsplash