Creatives and Business LLC unpacks the business of art
After 30 years in corporate marketing, Neil McKenzie started Creatives and Business LLC, which offers business, finance and marketing help to artists and cultural organizations. His book, The Artist's Business and Marketing ToolBox, takes the mystery out of business for creatives.
From classroom to startup
What got you thinking about starting Creatives and Business LLC?
I had just left a corporate career in market research and strategic planning to start a commercial photography business when I was asked to develop and teach a course called "Artrepreneurship" at the Center for Innovation at Metropolitan State University of Denver.
Earlier in my career, I had been one of the founding faculty members for the MBA program at Regis University, so I had experience in developing and teaching college courses. Developing a course for artists and not MBAs would be an interesting challenge!

As I began teaching the course, I needed a way to plan ahead for each class and have the materials easily accessible for my students and others considering taking my course. That's how Creatives and Business LLC was born.
As my course content grew, I decided to create a book to help artists and other creative professionals run and market their businesses. I quickly found out that a bunch of blog articles don't make a book, but persevered and with a lot of effort wrote and published The Artist's Business and Marketing ToolBox — How to Start, Run and Market a Successful Arts or Creative Business. The book has been sold worldwide and used by several colleges and universities in their arts entrepreneurship programs.
What happened next?
Teaching the Artrepreneurship class and writing the book have led to many more opportunities. I was asked to develop and teach the graduate course, "Marketing the Arts," at University College at the University of Denver to students in arts management for museums, performing arts and other types of arts organizations.
That class also led to conducting seminars and public speaking engagements in the Colorado arts community, as well as working directly with many arts organizations.
I continue to work with artists and arts organizations, but have branched out my business by going back to my market research roots.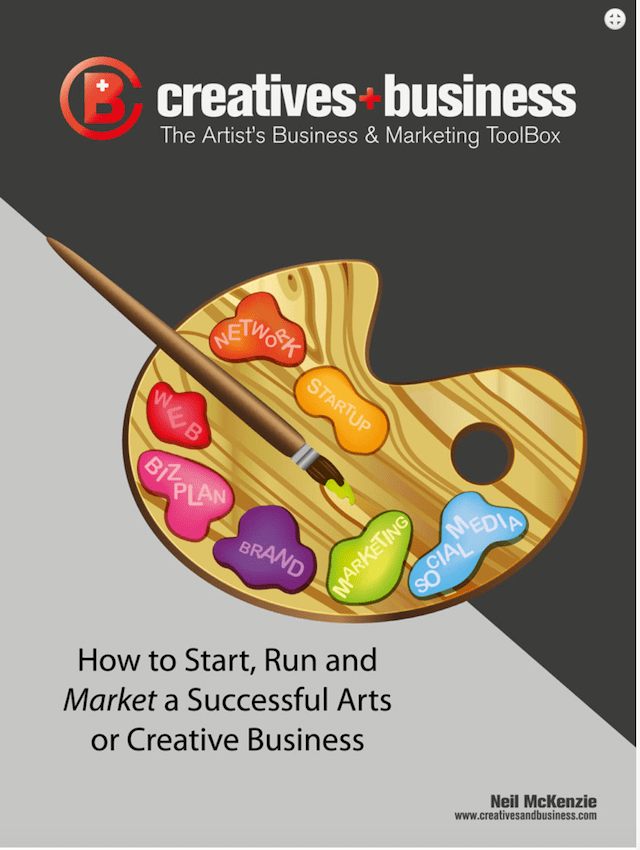 During the Great Recession, I became involved in the effort to develop the "creative economy" as a way to spur economic growth in Colorado. One of the ways I participated was to write a column for ColoradoBiz Magazine on economic development and the creative economy. It has worked out well.
Today, I am concentrating on combining market research with advanced data analytics to help arts and cultural organizations gain insight into customers and audiences and to improve their marketing efforts.
Data meets the arts!
My website contains more than 100 articles and free tools to help creatives start, run and market an art or creative business.
Creatives and Business LLC's digital tools
What digital tools do you use?
I have two domain names, Microsoft Office 365 and Linux Hosting for my WordPress website — all through GoDaddy. I recently added Website Security, powered by Sucuri, as well.
Did you build your website yourself?
Yes. Initially the purpose of my website was to post articles for my Artrepreneurship class, to be used in conjunction with students' entrepreneurship textbooks. I needed a platform that was designed for frequent postings, so I decided on WordPress.
It took a bit of time to get to know the features and to get the functionality and look just right, but overall it has worked out well. I find it easy to use and it suits my purposes quite well.
Then one day, I received a notification from the GoDaddy security team that my site had been compromised, along with a list of the affected files. Seemingly out of nowhere, the volume of malicious attempts to break into my website had grown dramatically to several hundreds of times per day, increasing by the minute. The WordPress security plugin I was using was not doing the job. I was very worried that the malware that infected my site would infect my own system.
The last thing I want is for my website visitors to be infected by something I could have prevented.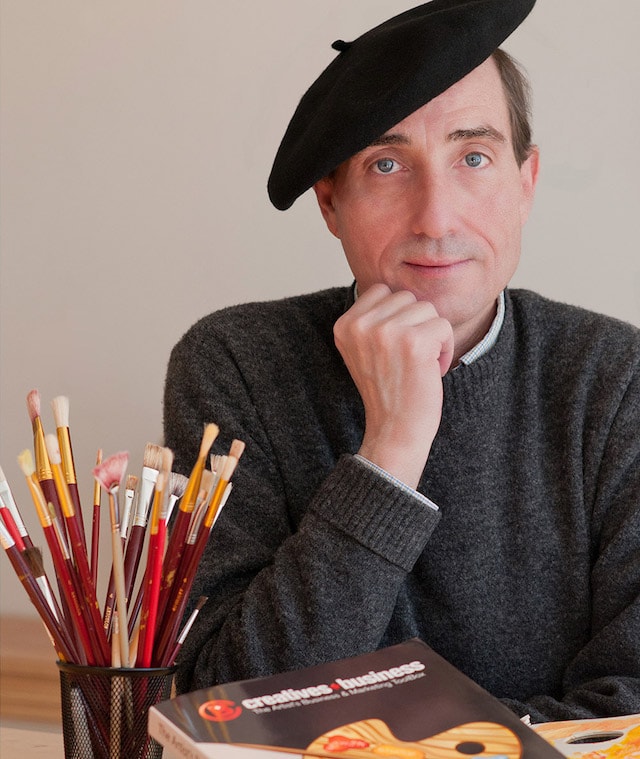 It didn't make a lot of sense to manually remove the affected files only to be infected the next day and start the whole process over again. So I decided to add Website Security, powered by Sucuri to my hosting service.
I think this is a must for any WordPress site owner.
Now that I have GoDaddy Website Security, my site is safe for me and my website visitors. When I check the logs on the GoDaddy dashboard, I am amazed at what they catch to keep my site clean. Let the professionals take care of security so you can concentrate on your content — one less thing to worry about!
I recommend GoDaddy's Website Security because apparently there is an "open season" on WordPress sites. Security plugins are inadequate; you want a good experience for your visitors that doesn't include malware.
Thanks for talking with us, Neil. Take a minute to see what Creatives and Business LLC is up to on Twitter and LinkedIn.
Image by: Neil McKenzie, 2015, Art District