How to write proposals that win clients
There is no greater feeling than when a prospect accepts a proposal and gives you the green light for a new project. All that hard work has paid off and you can now show off your skills and have a lot of fun taking all those new plugins for a spin. But how can you write proposals that get you to that happy place?
The process of writing winning proposals is a complete mystery to most freelance web designers. [callout]Do you keep it simple or super detailed?
Do you include pricing packages or quote your hourly rate? How do you avoid scope creep? I've written hundreds of proposals over the last 10 years, and because I don't like to reinvent the wheel, I have documented everything I have learnt into a template I use over and over again with great success. My template includes nine sections that are included in a strategic order to maximise the impact of each proposal.
How to write proposals in 9 sections
Snapshot.

Business Needs.

Target Audience Needs.

Solution.

Timeline.

Investment.

Frequently Asked Questions.

Next Steps.

Mutual Agreement.
Let's dive into each section.
Editor's note: GoDaddy now has a hosting centre located in India, enabling faster load times and better security for customer websites. You can read more here.
1. Snapshot
The snapshot is a brief introduction to the proposal that is designed to set the scene and establish the relationship between you and your prospect.
This is the first paragraph your prospect will read so it's important to show them that you have been listening to their concerns and that you care about delivering a successful project.
Use the snapshot to outline a little bit about your prospect's business and why they are looking to embark on this project. Also make it clear that they have approached you for your help.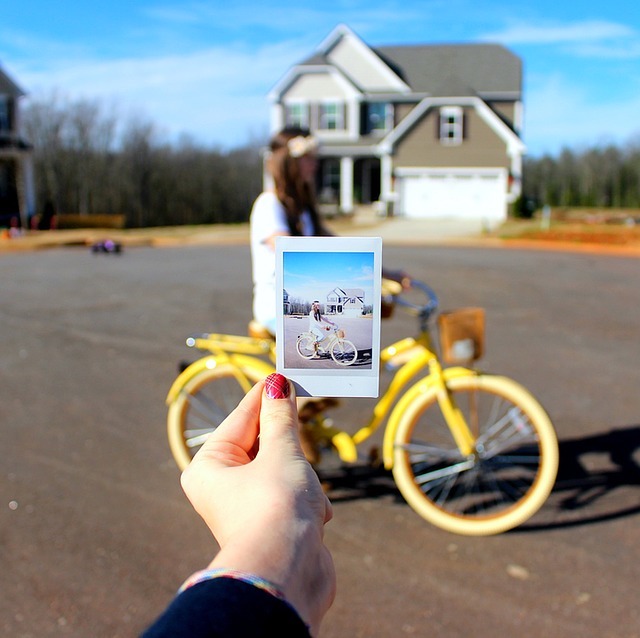 How to write proposals: Snapshot example
Here is an example snapshot using the fictitious hardware company Tim's Toolshed: Toolshed is a family-owned tool warehouse in the eastern Melbourne area employing 15 staff. Tim's Toolshed has had a website for some years, but it has been neglected and is not achieving any objectives for the organisation. Tim's Toolshed needs to redesign their website to align with the goals of the business and the target audience. Tim's Toolshed needs a website that functions as a powerful marketing and communications tool to attract new customers, position itself as a thought leader in the tool industry and provide credibility to potential partners. Tim's Toolshed has approached Revolver Digital to design and develop a new website. Now that we've set the scene it's time to start digging into the details. Editor's note: Check out the free tools from GoDaddy that help web developers and designers manage multiple client accounts with ease.
2. Business Needs
The next section of the proposal is where you list the specific outcomes the business is looking to achieve from this project. If you've been paying attention and making notes during your early meetings with your prospect, this section should almost write itself.
How to write proposals: Business Needs example
Here is the Business Needs section from the Tim's Toolshed example: Specifically, the new website needs to fulfill the following business needs:
Increase the number of new enquiries coming from the website
Showcase current promotions to attract customers in-store
Provide answers to common questions to free up staff from repetitive telephone enquiries
Measure the return on investment of Google AdWords
Tim's Toolshed is currently spending reasonable marketing budget on pay per click advertising and is unsure if this is working. The new website needs to answer this question once and for all. Also required is a content management system that will allow Tim's Toolshed to easily manage content on the site and reduce administration costs.
3. Target Audience Needs
The third section of the proposal focuses on the target audience. In other words, the people who are actually going to use the website.
The majority of proposals I have seen over the years have made no mention of the target audience at all.
  By including this section you will instantly stand out from your competitors and show your prospect that you care about their customers, who are ultimately going to judge whether or not this new website is a raving success or a spectacular failure. In this section, outline why the target audience is going to use the website, not necessarily how. The how is explained later in the "Solution" section.
How to write proposals: Target Audience Needs example
Here is the Target Audience Needs section from the Tim's Toolshed example: The target audience for the Tim's Toolshed website is defined as DIY Men in their 30's to 50's who are engaged in some home improvement or outdoor project around the house. They are prepared to spend good money on their projects for quality products and are always looking for innovative ways of doing things. They are actively seeking advice and guidance. The new website needs to assist the target audience do the following: find the right tool for the job
get the right advice on how to use the tools
get everything they need under the one roof
get easy access to opening hours and location details get discounts and rewards for loyalty
Ultimately, the Tim's Toolshed website should be a useful resource for existing customers, potential new customers and possibly joint venture partners. These first three sections of the proposal should have your prospect nodding in agreement and entice them to read on to discover how you are going to bring this project to life.
4. Solution

The solution section is where you get to flex your creative muscle and explain to your prospect how you are going to help the business and the target audience achieve their needs. Try and avoid going into too much detail and talking about the technology in this section.
The job of a proposal is to propose a clear and obvious solution without confusing your prospect.
  For example, it might be tempting to include a paragraph like this in your Solution section:
The new website will include
a full featured blog with categories, tags, authors and taxonomies
responsive, jQuery lightboxes for videos and images, and
email popup forms so visitors can download project how-to guides
If you and I were chatting about this project at WordCamp, this would make perfect sense and would be a meaningful conversation. However, this will likely confuse your prospect and make them wonder how this going to help their business. Here is the same outcome framed in a way that will make sense to your prospect: The new website will be designed to:
allow the DIY customer to research project specific information
watch video tutorials to help him choose the right tool, and
join the email list and download project how-to guides
Additional Benefits
The Solution section is also the ideal part of the proposal to outline some additional behind-the-scenes benefits that building the website on WordPress will offer. Again, try to avoid talking too much about the technology and instead focus on what is important to your prospect. I usually mention things like increased visitors from search engines, reducing spam on contact forms and video tutorial training that I provide to all of my clients so they can learn how to manage their own content.
Further Considerations
You can use the final part of the Solution section, "Further Considerations," to educate your client that a successful website project requires constant care and ongoing management. This is a great opportunity to mention your website care plans or any ongoing retainers you have for content marketing services.
How to write proposals: Solution example
Here is the Solution section in its entirety from the Tim's Toolshed example: We recommend the development of a completely new website, built from the ground up, with a custom design to convey the value that Tim's Toolshed adds to its community. The new website will be designed to:
allow the DIY man to research information, view project how-to guides and watch videos to find the right tools for the job
encourage the DIY man to sign up for discounts and loyalty rewards encourage the DIY man to come in store to redeem discounts and rewards
give the DIY man all the information he needs while he is in research mode and entice him into the store when he is ready to purchase
track successful sign ups of visitors coming from Google ads
Additionally the following "behind the scenes" features will be built into the website:
regular updates to major search engines for increased visibility
Google analytics website performance reporting
high-speed page loading for better search engine results
anti-spam features on contact forms
video tutorials and a user manual for the content management system
Web hosting services are provided on a monthly or annual basis by our preferred hosting partner or by Tim's Toolshed existing hosting company. Further Considerations Successful websites are those websites that continue to attract the right type of visitors and lead them down a path towards becoming a customer. This requires consistent content publishing and monitoring of the website to make sure it is achieving its objectives. Once the website has been launched we can assist you with your content strategy and make incremental improvements to the website to make sure that it continues to deliver a positive return on your investment. We would be happy to speak with you about this in more detail and answer any questions you may have. In the meantime you can see more about our service here: [insert link to website care plans].
5. Timeline
Hopefully by now your prospect is very excited by the opportunity of working with you and helping them achieve their business objectives. Now is the time to start setting expectations about how long this project will take. I use a simple table to outline the various stages of the project and how long each stage will take to complete. My process usually includes discovery, design, development and deployment. Your project timeline may vary depending on your individual process.
How to write proposals: Timeline example
Here is the project timeline from the Tim's Toolshed example:
| Project | Timeline |
| --- | --- |
| Discovery | 4 weeks |
| Development of a sitemap and interactive prototype so that all functionality can be tested and approved in the browser. |   |
| Design | 3 weeks |
| Design of website user experience and user interface to allow the target audience to easily navigate and use the website to achieve their needs. |   |
| Development | 4 weeks |
| Development of working website on the WordPress content management system. |   |
| Deployment | 1 week |
| Final testing and debugging on development server before launching. |   |
  You may have noticed that this is the first time I mention WordPress in the proposal.
6. Investment
This is my favourite section of the proposal. The Investment section is where you invite your prospect to make an investment in their business to bring this project to life. I don't call it pricing, costs, fee structure or anything other than investment. Because that's what it is. An investment.
I've written lots of proposals in my time and learnt more about the entire proposal writing process than I ever intended to. One thing I have learnt is that for small to medium business clients, the easier it is for them to understand the proposal, the more likely they are to accept it.
For this reason I do not break down the project investment section into line items with individual costings. I outline a fee for what I call "Project Essentials" and a fee for "Project Options." As you will see in the example below, Project Essentials are not negotiable as the project cannot exist without them. Project Options are things that the project would benefit greatly from but can be left out if the client feels the need to negotiate on budget. Project Options are highly desirable items but technically are not essential for the project to exist and typically include things like lead capture, content marketing, social media marketing, advanced membership functionality or eCommerce optimisation.
How to write proposals: Investment example
Here is the investment section from the Tim's Toolshed example (these are actual figures from a 2014 project): Project Essentials: $7,200 The following elements are considered essential to the project:
Development of information architecture into sitemap
Development of interactive prototype to finalise functionality and any third-party integrations
Design user experience and user interface
Develop working HTML/CSS website to best practice web standards
Develop responsive breakpoints for tablet and mobile experience
Integrate website into WordPress content management system
Integrate Search Engine Optimisation best practices to increase visibility in popular search engines such as Google and Bing
Test and debug beta version of website before launch
Launch live website
Integrate a daily and weekly backup schedule to protect the website
Integrate Google analytics software
Include training and comprehensive video tutorials
Project Options: $3,000 The following options are recommended to enhance the performance of the website and help Tim's Toolshed achieve the strategic objectives outlined in this proposal:
Develop a highly targeted lead capture strategy to convert website visitors into leads
Develop a well-structured blogging platform to allow Tim's Toolshed to post thought leading articles in order to attract the targeted visitors to the website
Develop a commenting module to allow website visitors to leave comments on the blog articles as a way of encouraging engagement and conversation
Integrate social media sharing facilities to allow web visitors to share articles with their friends and colleagues on platforms such as Facebook, Twitter and LinkedIn.
7. Frequently asked questions
The very moment your prospect has seen the price of the proposal, a series of questions will be running through their head. Your job is to know what these questions are and to answer them. In marketing speak this is known as "overcoming objections."
Through your experience you should know the most common objections your clients have before they agree to work with you.
  If you're just starting out, you're in luck, as I have provided you with the FAQ section from my proposal template to help you.
Download the proposal template which includes the FAQ section.
Feel free to add as many questions and answers as you like. Remember this section is designed to answer your prospects' questions so they can confidently agree to your proposal.
8. Next Steps
The next section of your proposal should clearly outline what your prospect needs to do in order to approve the proposal. This might seem like an obvious section to include, but I rarely see it and it makes a huge difference if you include it. I use Bidsketch proposal software, which includes the ability for me to send my proposals to my prospects electronically and for them to click a button to approve the proposal. Any changes can be discussed in the comments section on my Bidsketch proposal page, and once we have agreed to the changes we can all electronically sign the document. I also require a 50-percent payment upfront to commence the project.
How to write proposals: Next Steps example
Here is the Next Steps section of the Tim's Toolshed example: To proceed with this project, Tim's Toolshed is required take the following steps:
Accept the proposal as is by clicking on the "Accept" or "Approve" button, or discuss desired changes. Please note that changes to the scope of the project can be made at anytime, but additional charges may apply.
Submit initial payment of 50-percent of total project fee.
Once these steps have been completed we will begin the project with an introduction of all relevant people to commence the discovery process.
9. Mutual Agreement
The final section of your proposal is commonly known as the terms and conditions, or the contract. I like to keep things friendly with my clients so I call this section the "Mutual Agreement." In a nutshell, this section outlines what is in and what is out, what both parties agree to, who owns what, changes and revisions, the payment schedule and any other fine details that might be specific to this particular project. In the interest of complete transparency, I use my friend Andy Clarke's open source contract killer template for web design contracts.
I am not a lawyer, and my advice is if you are submitting proposals for more money than you are prepared to lose, then you should consult a lawyer and get some professional advice.
I have used the proposal template I am giving you for 10 years now and never had a problem. Download the proposal template which includes the Mutual Agreement. Having said that, if you are dealing with large organisations or enterprise clients it probably won't cut the mustard and you will need a lawyer to draw up a more detailed statement of work or contract.
Trap for young players
One of the biggest mistakes I see when freelance web designers write proposals is a laundry list of plugins and technology with prices attached. Not only will this confuse your prospect, but it devalues your skills and turns web design into a commodity. One of the other mistakes I see is long functional specification documents that do not talk about benefits and make no sense to your prospect. I have replaced functional specification documents with interactive prototypes that I build in the browser.
Prototypes dramatically reduce scope creep and will be covered in a future post and training webinar.
  I strongly encourage you to avoid the above and try using my method instead.
Ready to write proposals that win clients?
Congratulations on making it this far through this post. I know it's a long one but I'll believe it will be worth it. I hope you've found this helpful and I'd love to hear your thoughts on this topic. Feel free to hit me up on Twitter with any feedback.
________________________________
Love wasted time? (Neither do we.)
Fumbling for login credentials, running endless updates, explaining product purchases… No thanks. We built the Hub from GoDaddy Pro to save you an average three hours per month for every client site you maintain.
Image by: Steve Snodgrass via Visualhunt.com / CC BY