Easy-to-use control panel.
Includes industry-standard cPanel to install apps, manage backups and security.
1-click install of over 150 free apps.
Get access to over 150 free apps to create CMS sites (WordPress, Joomla), forums and blogs through Installatron.
24/7 network security.
Get peace of mind, knowing network security and DDoS protection is monitored around the clock.
Resources on-demand.
If you require more power for your site, seamlessly increase your CPU/RAM, I/O and storage with a 1-click purchase.
1 GB database storage.
Get unlimited MySQL databases with every Linux-based hosting plan.
1-click domain name setup.
Linking your site to your domain name has never been easier with
GoDaddy 
registered domain.
Need more power?
Biz Hosting is best.
Business Hosting plans offer private-server speed with cPanel simplicity.
It's Hosting (plus goodies!)
made for WordPress
A sweet drop-and-drag page editor, plus automatic updates and 1-click restore.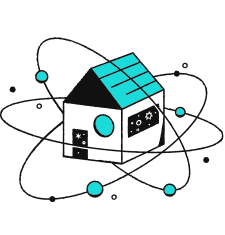 Level up!
We have resources – CPU, memory, entry processes, I/O – at the ready for when you need them (we'll alert you when you're close.) Or you can really stay on top of things through our robust stats dashboard. Either way, leveling up is a one-click affair.
Award-winning security.
It's hard to believe anyone would want to harm your website, but they do. Thankfully, our security team is on the job 24/7 to meticulously monitor, thwart suspicious activity and deflect DDoS attacks.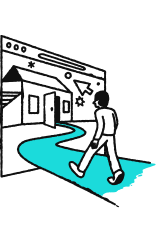 Reliable web hosting.
When your website's down, that's a potentially missed opportunity to engage with a customer (or potential customer). That's why we offer a 99.9% service uptime guarantee. And if we don't uphold the guarantee, you may be eligible for a discount on your monthly shared hosting purchase during that time.
Your favorite hosting app is one click away

Our 1-click app install makes it easy to build your site with the app you love. Need a CMS? Joomla and Drupal are yours for a click. You have 125+ apps available with cPanel/Linux hosting.
Get online in under an hour
Each Linux plan includes:
cPanel
Access all the hosting features and settings you need with this industry-standard control panel.
CloudLinux
Keep your site online with truly balanced CPU, RAM and Disk IO limits
Resources on-demand
Get more CPU, RAM, EntryProcesses and I/O with just a click.
Cage FS
Protect your content 24/7 with this virtualized file system.
Free applications
Install over 125 applications on your website with just a click.
| | Starter | Economy | Deluxe | Ultimate |
| --- | --- | --- | --- | --- |
| | — | | | |
| Websites | 1 | 1 | Unlimited | Unlimited |
| Disk space | 30 GB | 100 GB | Unlimited | Unlimited |
| Monthly bandwidth | | | | |
| CPUs | 1 | 1 | 1 | 2 |
| Memory | 512MB | 512MB | 512MB | 1GB |
| Input/output (I/O) | 512KB | 1024 | 1024 | 1024 |
| | 50 | 50 | 50 | Unlimited |
| MySQL databases | 1 x 1 GB | 10 x 1 GB | 25 x 1 GB | Unlimited x 1 GB |
| Database backup/restore | | | | |
| | | | | |
Frequently asked questions
What is web hosting?

Web hosting is a service provided by companies (the web host) that sell or lease space on a server where you store the files that make your website accessible on the internet. These companies typically require that you own a domain, and they may help you purchase one.

How does web hosting work?

Once you purchase a Web hosting plan, we store your site on our servers and assign it a unique DNS. The DNS is the address that allows people around the world to access your website. This unique address is required in order for people to view your site.

By purchasing a website hosting package, you're buying space our servers. It's similar to the space on the hard drive of a computer, and the being on our server allows your website files to be accessed from anywhere.

For more information: Web Hosting product support page.

What is shared hosting?

Shared hosting is a popular hosting option where a provider hosts multiple websites on one physical web server. Typically, most websites don't use many server resources, so shared hosting lets providers offer stable service at a low cost. If you decide that shared hosting is right for you, you'll need to decide which type of shared hosting you prefer. We offer three shared hosting solutions: Linux plans using cPanel, Windows plans using Plesk and WordPress Hosting. Shared hosting allows you to share hosting space and costs with others, while benefitting from the speed and space you need for your small business website.

What kind of web hosting do I need?

Depending on the what you want to do with your website, we offer Windows and Linux hosting. For instance, if you want to create a shopping cart, host a podcast, or add a blog, check out Should I choose a Windows or Linux hosting account? to see which is the best fit.

Or, call the GoDaddy Hosting support team. We're here to help 24/7. 

What is cPanel for hosting?

cPanel is a web hosting control panel that provides a web hosting customer/owner a user interface intended to help them easily manage their website and shared server. It allows users to create websites using a variety of content management systems (CMS) including WordPress, Drupal, Magento and Joomla.

What can I use to build my website?

There are several options to help you build your website  – from hand-coding with HTML to using a website builder program. If you require a high degree of functionality and versatility from your website, you'll benefit from programs and applications that can help you build your site. Our Web Hosting plans give you access to free, server-side applications to develop and customize your website, including popular Content Management System (CMS) applications like WordPress

®

and Joomla!

®

. You can also add a

Dedicated IP

and add an

SSL Certificate

later.

If I already have a website, can I transfer it to your web hosting?

Moving your website to GoDaddy is a simple process; access your existing website files and upload them through our Hosting Control Center (or via an FTP client). If you don't immediate access to your website files, you should be able to request a copy from your current website hosting provider.

If you have any questions along the way, our 24/7 support team is here to assist you. We can help you determine the best method for transitioning your website to a GoDaddy account.

For more information: Transferring Your Hosting Account.

How do I transfer my web pages to your server?

If you've built your website in a HTML editor (like Dreamweaver or Microsoft Expression Studio), upload your website files via FTP (File Transfer Protocol). We have a built-in FTP File Manager for you to access in our Hosting Control Center.

If your files are larger than 20 MB, we recommend using the tool FileZilla, compatible with Windows®, Mac®, and Linux® operating systems. Or, you may choose to use third-party FTP clients.

For more information: Uploading Files to Your Website (FTP).

What is PCI compliance?

The

Payment Card Industry Data Security Standards

(PCI-DSS or PCI for short) designates security standards to protect cardholders' credit card data. That means, entities that store, process or transmit credit card information are expected to be compliant to the standards in the

Payment Card Industry Data Security Standards

.

How can I accept credit cards online?

Our hosting services are a great place to setup your online presence and product catalog. You can then work with a third-party provider to process payments on your behalf to keep credit cards off your server. If you would like to accept payments directly on your server, we offer PCI-certified products like our

Managed WordPress Ecommerce Hosting

and the

GoDaddy Online Store

. Whichever path you choose, make sure to be informed of additional requirements to keep your business PCI compliant.

What are the additional requirements I should know about?

We recommend you work with your payment provider (e.g., PayPal Checkout, Square Online Checkout and Stripe Checkout) to understand any additional requirements for which you are responsible. If you're using one of our PCI-certified products, we have a simplified checklist for you

here

.
4,ºº,††
Product disclaimers
Third-party logos are marks are registered trademarks of their respective owners. All rights reserved.